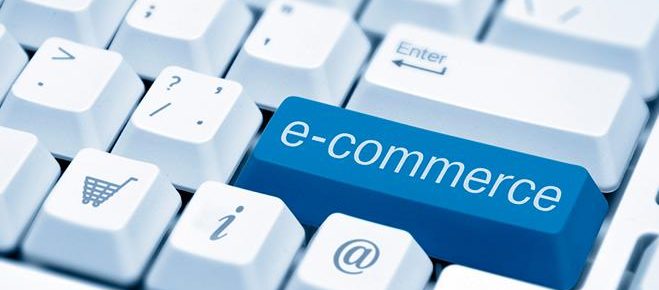 This is an exciting time for small and medium-scale enterprises in India. New digital lending platforms, better accessibility to funds, relaxed business loan eligibility criteria, a wide customer base, and affordable technological advancements have together contributed to the growth of Micro, Small and Medium Enterprises (MSMEs). Another major contributor to their success has been the advent of e-commerce. Small businesses have always been the backbone of the Indian economy and are now touching even newer heights thanks to e-commerce.
E-commerce has simplified many things for small businesses and is truly a boon for them. Here's how.
MSME challenges before e-commerce
Before e-commerce took the world by storm, small businesses were limited to geographical boundaries. Finding a solid customer base in the unknown territory was not only challenging but also costly and time-consuming. High business loan interest rates further complicated things for small players. Moreover, the lack of formal education and skill development lead to the slow growth rate of MSMEs in India. But things have changed significantly in the past decade, and a key reason for this is e-commerce.
Benefits of e-commerce for MSMEs
E-commerce has benefited MSMEs in several ways, such as:
Special programs for Indian artisans: E-commerce giants like Flipkart and Amazon have launched several programs to promote local artisans, weavers, etc. In 2019, Flipkart launched a program called Samarth. Flipkart Samarth helps rural women, social enterprises, weavers, artisans, specially-abled individuals, etc., reach a wide customer base of over Rs. 10 crore customers across India. The program also offers sellers an account manager. The costs involved are minimal, and a business loan can easily help cover it.
Amazon Karigar is another initiative by the leading e-commerce giant that helps small businesses and sellers making authentic handmade products. The initiative offers benefits like subsidized referral fees, marketing support, as well as increased customer visibility.
National as well as international reach: E-commerce has made it simple for MSMEs to reach national as well as global markets. Online markets connect people from all over the world. MSMEs can sell their products to people from different countries. Payments are made online, the earnings are automatically converted to the preferred currency, and the money is directly deposited into the seller's bank account without any hassles.
Increased revenue: With a wide customer base and subsidized programs, MSMEs can earn more revenue. Not only does this improve the standard of living of sellers, but it also helps businesses expand further. Loans these days offer low EMIs that can be calculated with business loan EMI calculators. This makes them accessible to most businesses. Higher revenue combined with a collateral-free business loan can help businesses improve machinery, expand operations, recruit more people, and market their products better.
To sum it up
E-commerce has been a boon to MSMEs in India in many ways, from increasing awareness and to improving the revenue of many small artisans. While there is still a long way to go, small businesses are expected to benefit a lot more in the near future with the upcoming developments in the e-commerce sector.